Homeless Has No Age
Two homeless boys in Kathmandu sleep wherever they can find refuge during the day.
Himalayan Boy
A young boy in the Nepali Himalayas plays with a plastic bag as his mother does laundry.
Comfort
A young girl from Chitwan, Nepal is comforted by her mother.
Searching Hands
Ghandruk Express
Kathmandu Snap Peas
Rickshaw Man
This man takes a well-deserved break on his rickshaw in Kathmandu.
Headstands and Smiles
A group of Nepali porters share a moment of laughter as they watch a friend perform a headstand.
Chitwan Woman
The Road to Nayapul
Kathmandu Musings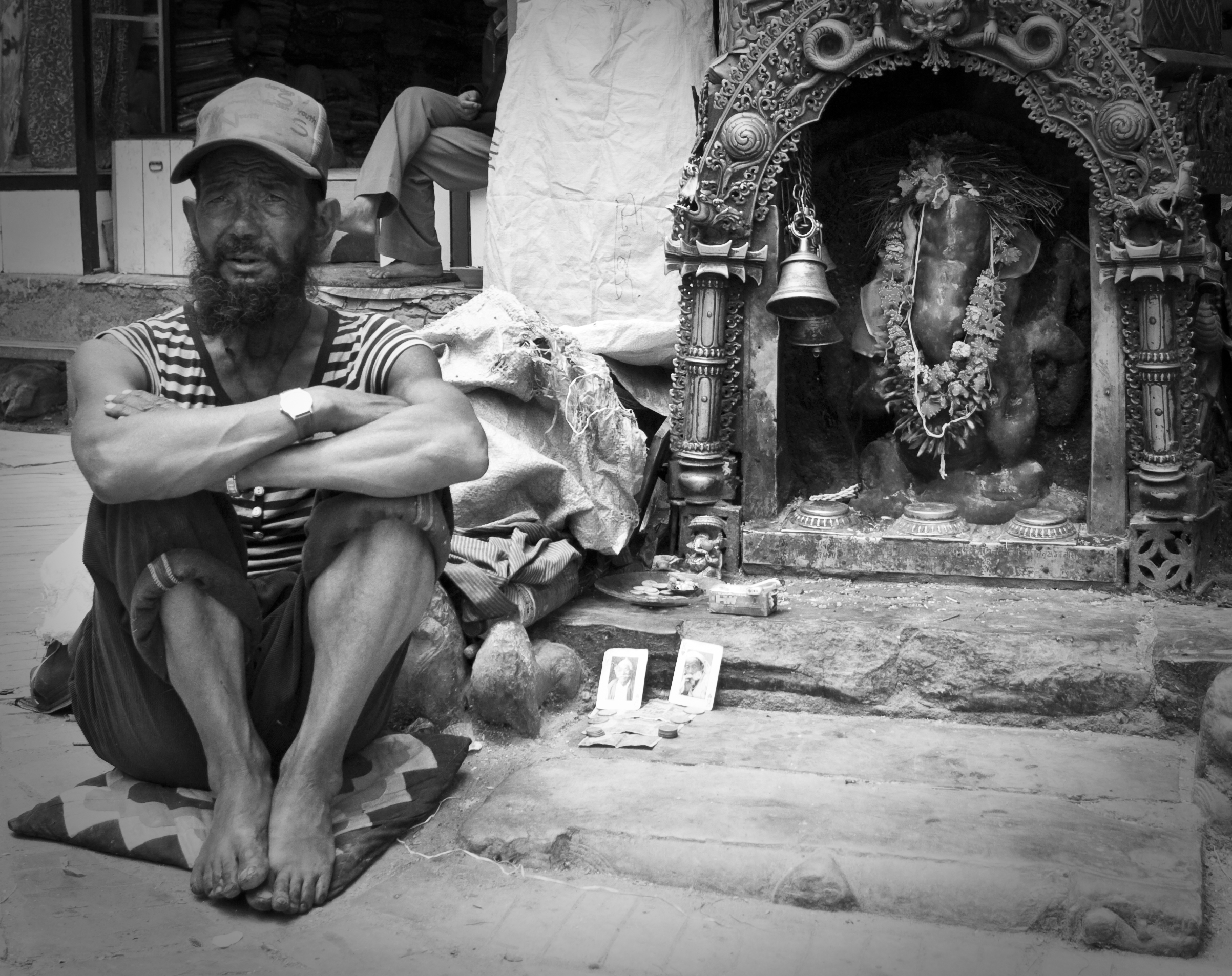 Kathmandu Man With Shrine
Peekaboo
Runny Nose Boy
Old Woman with Lettuce
The Three Begging Women
Stretch
Ramsing
Chitwan Transport
Dogs at the Steps
The Girl in the Store
Selling Spices
The Porter's Break
The Look
Namaste
Uphill Haul
Supta Landing